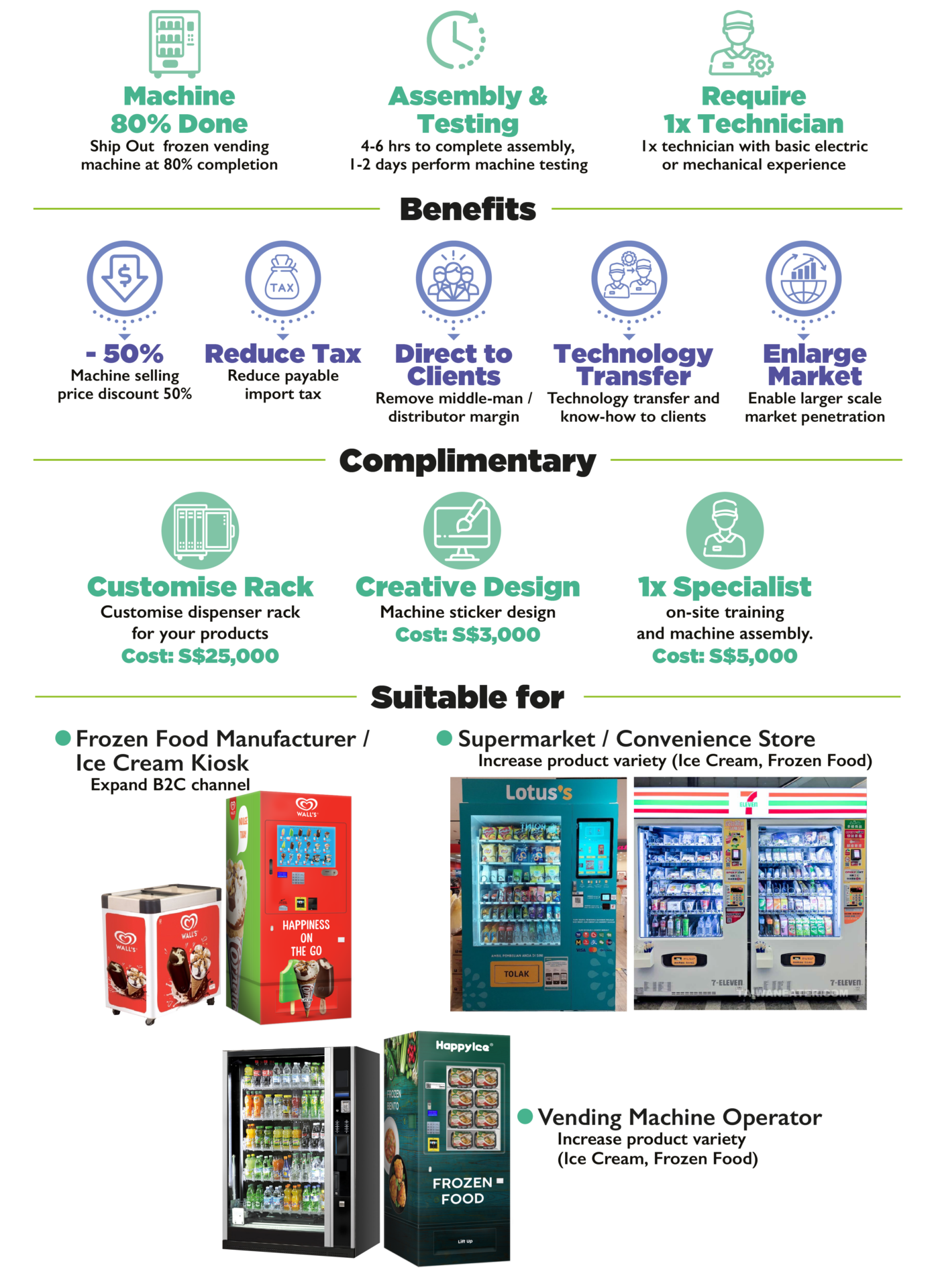 Technology Transfer License
Producing SMART freezer vending machines requires high R&D investment cost and high technology skill sets.
Happy Ice has designed a technology transfer license to licence out its technology worldwide.
With an established assembly instructions and guidance from our on-site specialist, assembling the frozen vending machines could be as easy as IKEA style.
Through this licence, we make possible for clients to acquire know-how knowledge in assembling the vending machines. Customer will be able to achieve higher profit and larger scale of market penetration in their country.
SMART Frozen Vending Machine, will enable Frozen Food Manufacturers to expand their B2C sales channels; allow retailers and vending machine operators to increase their product line-up to the end consumers.