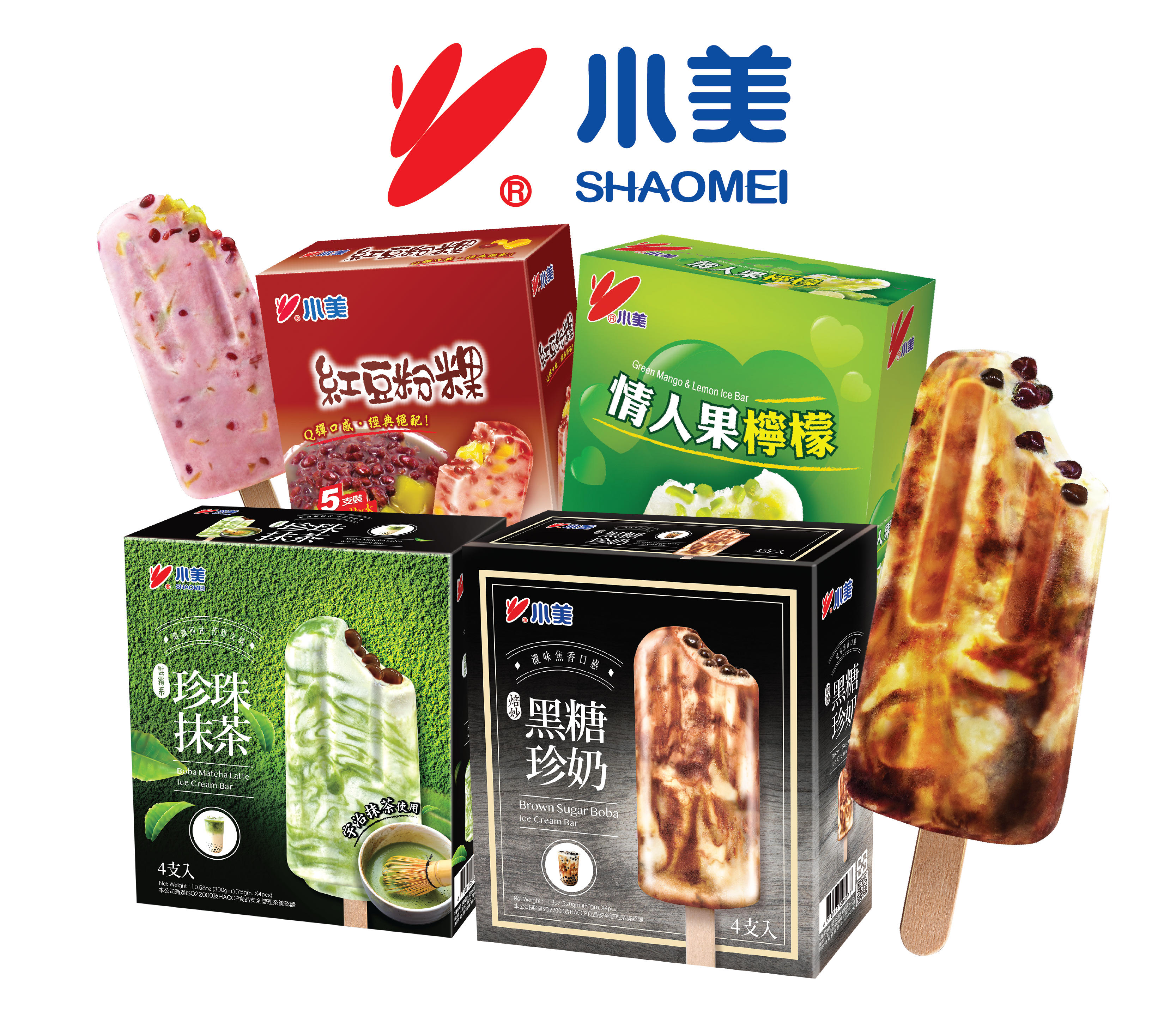 Shaomei Ice Cream Bars
A well known trend-setting ice cream brand in Taiwan established since 1945.
This brand is widely loved by consumers and has won the trust of the public with its professional ice cream making technology.
The wonderful taste of Shaomei Ice Cream can be integrated into various food and beverages and it has become the best companion to accompany gourmet dishes.