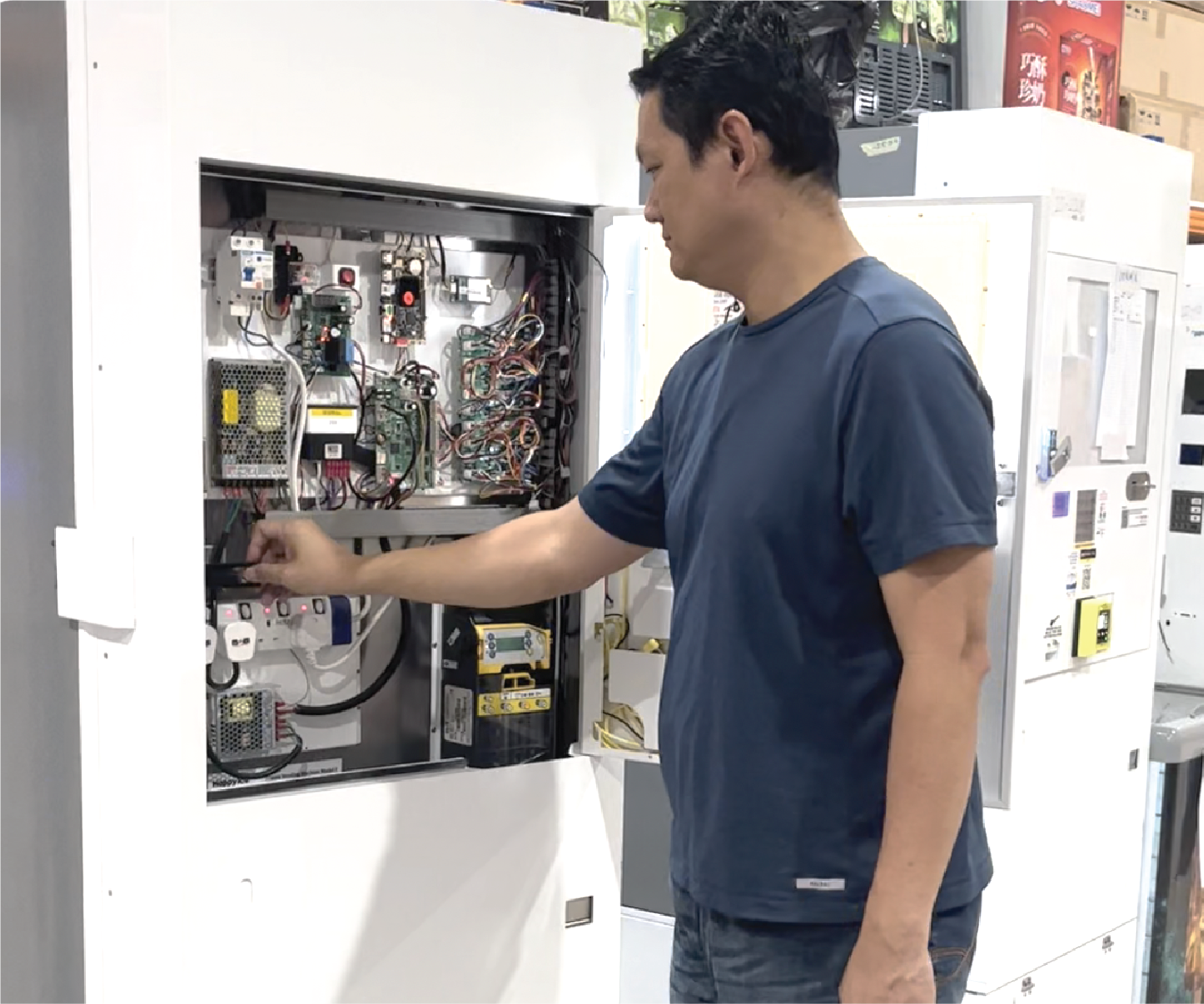 About HappyIce
HappyIce started in 2013 as an ice cream importer and distributor in Singapore with full cold chain logistics capability. Having great products and full-fledged cold chain is not good enough to compete in the market. We realized effective marketing to develop product branding and have substantial sales channels are 2 critical keys to stay ahead in the market. After thorough market research, example like Coca-Cola uses drink vending machine to increase it's market presence and sales, Ice Cream Frozen Vending Machine seems the tools that we need, as we see vending machine can achieve the best marketing effect with minimal cost and at the same time as sales channel to generate sales revenue. Unfortunately, there was no ready ice cream frozen vending machine in the market that was cost effective and suitable to use in tropical country and outdoor condition. As the company's founders are with engineering background, hence HappyIce decided to work on its own frozen vending machine.
The company spent about 12 months to R&D its own frozen vending machine with the most relevant and critical specifications, such as lower power consumption and long thermal holding power. Hence a full operational Ice Cream Frozen Vending Machine was born in 2017 with about half of the cost of the available machines in the market at that time.
After successfully rolling out about 100 frozen vending machines to the market, the company started to work with ice cream market leaders Unilever (the owner for Magnum, Ben & Jerry and Walls), to large scale launch ice cream vending machine to Singapore market. Today, with over 500 units frozen vending machines in Singapore, wide arrays of clientele using our frozen vending machines to market various type of frozen products, such as Unilever (MNC, ice cream), Kee Song (Singapore, frozen marinated chicken), Bulla (Australia, ice cream), Arun (India, ice cream) etc.
Our business model does not end at selling frozen vending machines to our clients, but focus on providing a complete vending machine solution, starting from vending machine customization, machine location finding, operations and maintenance. The company eyes to expand its successful Singapore business model to oversea market in years to come.