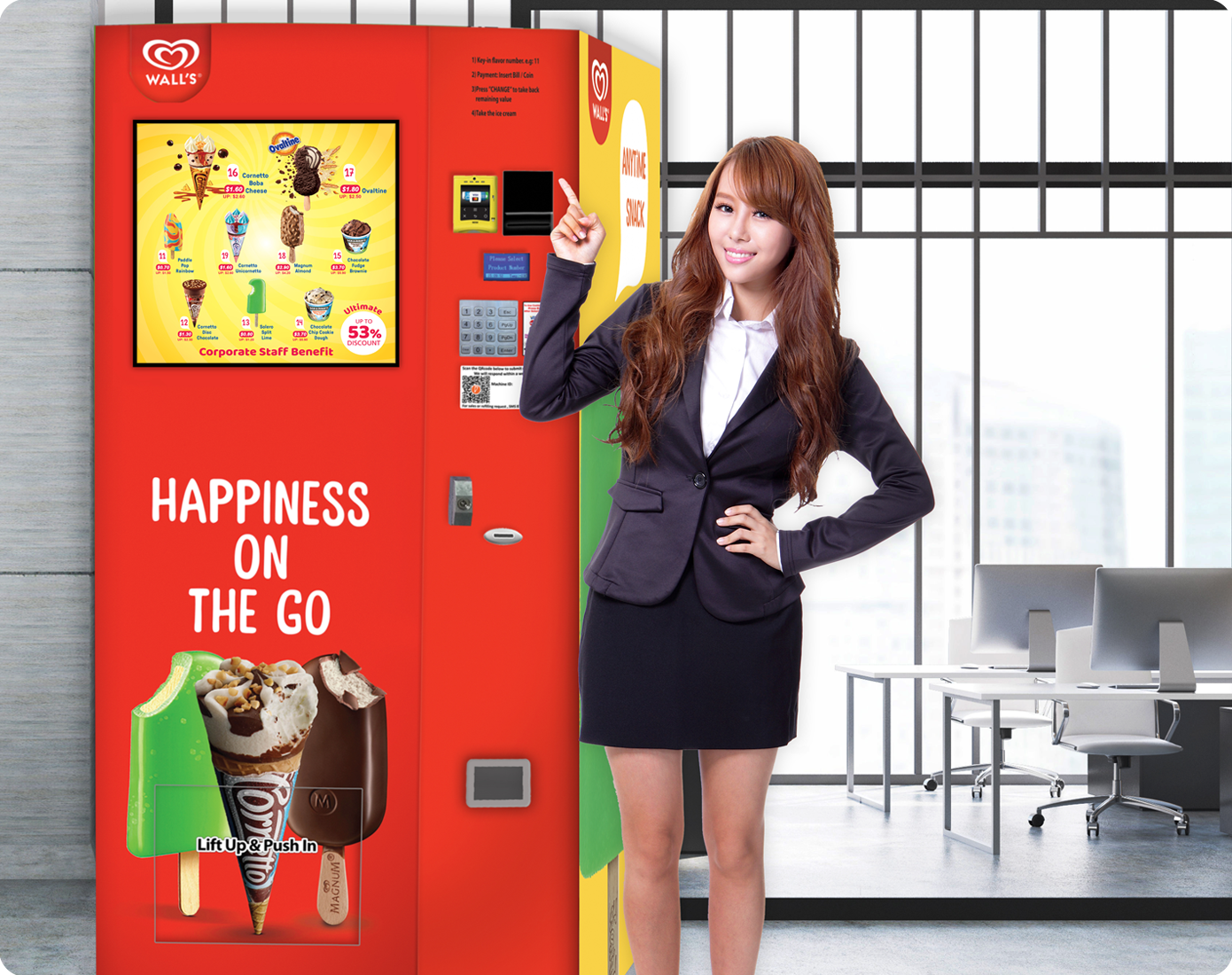 Corporate Staff Benefit Package
Boost productivity and provide benefits for your staff with our ice cream vending machines!
Subscribe to attractive monthly plan from as low as $39 / month, and your staff will enjoy ice cream sold at huge discount all year round.
Simply provide us with the space and 24/7 electricity and we will take care of replenishment of products as well as maintenance of the machine.